Certified agency specialising in Google Adwords PPC campaign management
Google Adwords SEA PPC Agency in France

Absolute Referencement agency is:
A recognised expert for nearly 20 years
Winner of Google's 1st prize for Major Advertisers
A Google Partner Premium Agency
Winner of 11 Adwords, DoubleClick, Analytics, Microsoft, Yahoo and Bing certifications
Beta version of Adwords test campaigns on behalf of Google
A provider of pragmatic, recognised Google training courses
A legal expert applicant

Make your traffic qualified
Reduce your customer acquisition costs
The outcome?
A return on investment (ROI) for our customers increasing up to 60%.
Google Ads PPC: Top visibility at the top left of the 1st page of Google, this is possible
Implementation of a fully segmented account structure
Fine tuning of all targeting options
Choice of primary keywords, long tail and negative keywords
Setting up the different keyword matches
Your ads created by a marketing expert
Setting up ad extensions to optimise your performance
Setting up remarketing
Setting up real time tracking of your conversions and your ROI
Linking your Google Ads and Google Analytics accounts
Google Display: Publish textual, illustrated or video ads to Internet users in the decision phase.
Promote your products
And make them visually stand out at the top of Google's results page.
Reach up to 90% of Internet users
Keyword Contextual Targeting
Placement Targeting
Topic Targeting
Targeting by area of interest
Demographic Targeting
Selective Display Campaign
Smart Display Campaign (artificial intelligence)
Implementation of remarketing
Gmail Ads
Conversion tracking
Shopping: Promote your products by displaying images & prices at the top of the 1st Google page
Setting up and managing your Merchant Center account
Expert advice on your feed and its attributes
Creation of segmented campaigns
Fine tuning of campaigns
Implementation of Remarketing/Dynamic Remarketing campaigns
Creation of ad extensions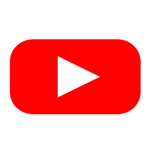 YouTube: Your adverts' message amplified by the power of YouTube, the world's 2nd largest search engine.
Choice of the best ad formats, including the TrueView format for which you only pay for real views
Creating your campaign
Settings
Implementation of remarketing
Performance and conversion tracking
EMEA Google Award Winner is...